Ampt's Patented Features Increase System ROI
Ampt products feature patented technology that enables PV systems to deliver more value than traditional system designs without Ampt.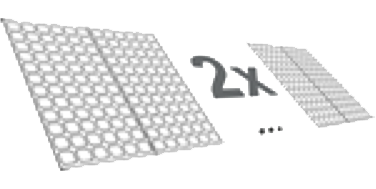 String Stretch®
Ampt's patented String Stretch technology puts voltage and current limits on the output of each optimizer which allow PV designers to double the number of modules per string. The output current limit removes the need for system designers to build in current carrying capacity margin for "over sun" conditions when specifying cable thickness, fuse sizes, and other component ratings while still complying with safety codes. This means smaller conductor sizing per kilowatt delivered. With Ampt, system designers save up to 50% on electrical BOS costs.

Dual MPPT Per String
Ampt String Optimizers put two maximum power point trackers on each string. By distributing MPPT throughout the array, Ampt optimized systems mitigate or eliminate mismatch losses to deliver more energy under changing environmental and system conditions over the lifetime of the power plant.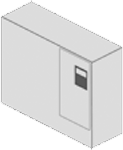 Ampt Mode®
Inverters with Ampt Mode operate in a narrow input voltage range that is closer to the maximum system voltage. This allows the inverter to deliver a higher AC output voltage at the same current which raises the rated output power of the inverter. Delivering more power from a given inverter lowers the inverter's cost per watt. Inverters with Ampt Mode are available from our partners.

Direct-to-BatteryTM
Ampt String Optimizers include power management technology for DC-coupled energy storage systems (ESS). Our Direct-to-Battery technology allows the optimizer, battery, and inverter to share the same DC bus without additional charging equipment dedicated to the battery. This feature enables storage systems with greater efficiency, flexibility, and scalability at a lower cost.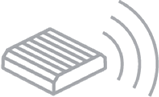 Wireless Communication
Ampt String Optimizers incorporate optional wireless communication to provide string-level data that is highly accurate, synchronous, and scalable to improve O&M, as well as enhanced controls for storage applications.